Ewha Womans University 2022 Spring International Students Admission Online Information Session

Category :

Education in Korea

No.

523

Date :

2021.08.23

Name :

Admin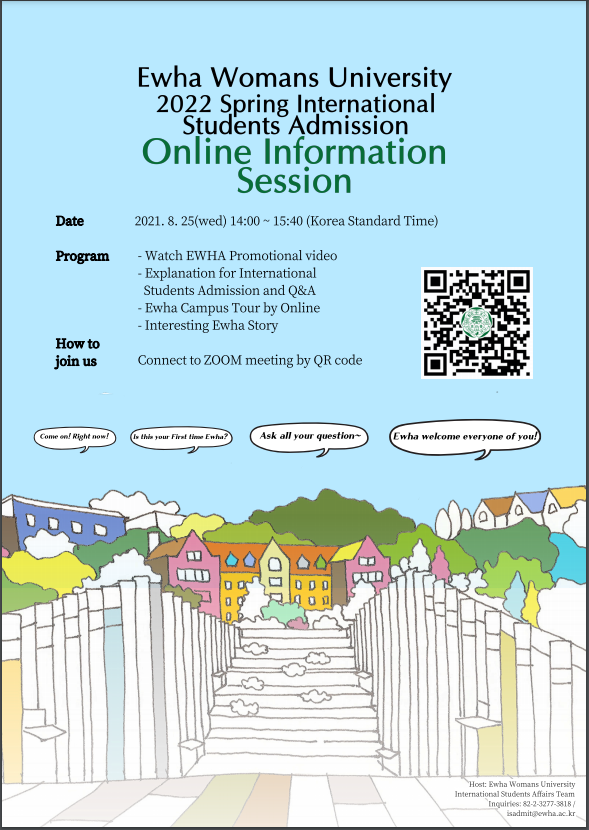 The applications can be submitted here: http://isa.ewha.ac.kr/oisa/1442/subview.do during the application period.
※ To be eligible to apply through this admissions process, applicants and their parents must be nationals (i.e. passport holders) of a country other than Korea.

※ Ewha Womans University accepts applications from female applicants only.